About Our Company
Achieve new levels of mobility with medical braces from Medtec LLC. You can depend on us for braces that work to alleviate the pain associated with spinal problems, knee issues, or lymphedema.
We are accredited by The Compliance Team, and we are credentialed by BOC, an independent, not-for-profit accreditation agency for orthotics and prosthetics providers.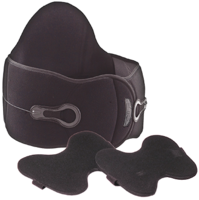 Jim Cutshaw
Owner/Founder – Certified Orthotic
FitterJim is a graduate from the University of Tennessee-Knoxville. He enjoys golfing, basketball, and spending time with his family. 
Leigh Ann Cutshaw
CFO/Owner
Leigh Ann is a graduate of the University of Tennesssee Knoxville. She is a teacher by trade, and in her spare time she enjoys spending time with family.
Bill Barefield
Dir. of Sales & Marketing – ATC-L
Bill is a graduate from Clemson University. He also assists the Greeneville High School football team with their training and performance.
Rachel Starnes
Office Administrator & Referral Coordinator
Rachel is a graduate from East Tennessee State University. She enjoys gardening and organizing.
Michelle Wayne
Billing Director
Michelle has been with Medtec since day one and excels in her position. In her spare time, she enjoys spending time with her family.